Short Layover in Madrid? Best Things to Do Near the Airport
If you're a traveler with a short layover at Madrid Airport, you're in luck!
Madrid is a beautiful and vibrant city with plenty to offer, even if you don't have much time to spend.
Curious about what you can do while waiting for your next flight? In this article, we'll walk you through some of the best things to do near the Madrid Airport!
Whether you're into art, sports, shopping, nature, or simply exploring the wonders this city has to offer, there's always something for you to enjoy.
So, without further ado, let's dive straight into this list of exciting activities to make the most of your layover in Madrid!
Best Things to Do Near the Airport
Discover the top 15 activities to enjoy in close proximity to the airport:
1. Visit the IFEMA Feria de Madrid
Conveniently located just minutes from the Madrid Airport, the IFEMA Feria de Madrid is one of Europe's largest event centers!
If you enjoy exhibitions, events, or conferences, visiting the IFEMA is the perfect opportunity to make the most of your layover by immersing yourself in a world of innovation and culture.
Even spending an hour or two here will expose you to plenty of unique sights that'll make for an unforgettable memory!
Directions: Getting to the IFEMA Feria de Madrid from the Madrid Airport is a breeze. All you need to do is take the 10-minute metro from the airport to the "Feria de Madrid" station.

Cost: Prices vary depending on the event. You can check the official website for ticket information with more specific prices.
2. Explore Parque Juan Carlos I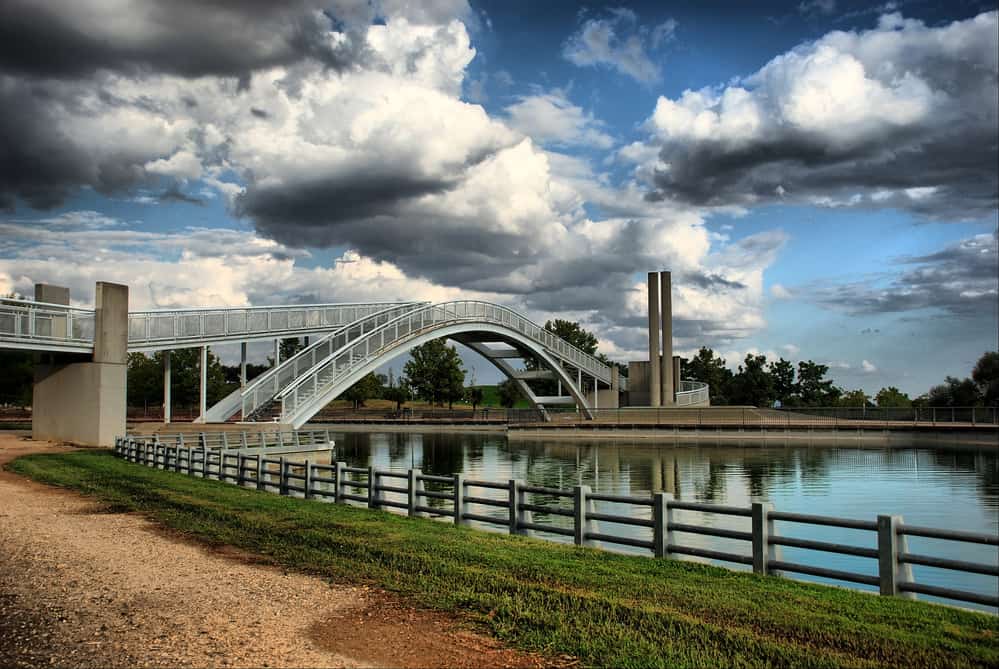 With peaceful lakes, luscious greenery, and unique sculptures, Parque Juan Carlos I is a serene oasis that's perfect for a tranquil retreat.
If you've had a long flight and still have some time before your next one, it's a great idea to visit this park and go for a relaxing stroll, have a picnic, or rent a paddleboat.
Whether you want to enjoy the sights or just love to take things a little slower, the world is certainly your oyster at Parque Juan Carlos!
Directions: Parque Juan Carlos I is practically a neighbor of the airport! Simply take the bus bound for Canillejas and alight at Avenida Logroño-Parque El Capricho.
Cost: Free.
3. Discover the Wanda Metropolitano Stadium
Sports aficionados have to visit the Wanda Metropolitano Stadium. Aside from offering guided tours to explore the inner workings of the arena, this iconic stadium also gives you the chance to experience the unmatched energy of match days!
Directions: If you want to reach Wanda Metropolitano through public transportation, you're in for a journey!
From the airport, take the Metro Line 8 to Nuevos Ministerios then transfer to Metro Line 6 and alight at Avenida de América.
Finally, ride the Metro Line 7 train all the way to Estadio Metropolitano. A one-way trip can take about an hour.
Cost: Guided tour prices vary. You can go here for more details.
4. Shop at Plenilunio Shopping Mall
The Plenilunio Shopping Mall is sure to make you shop till you drop, so if you're a shopping enthusiast, this is the place to be!
With a diverse range of shops, dining options, and entertainment venues, you can indulge in some much-needed retail therapy after your flight.
Even if you're just looking to get a dose of window shopping, Plenilunio has plenty of items that are sure to catch your eye!
Directions: From the airport, ride a bus bound for the Canillejas transport hub. You'll then switch to another bus headed for Avenida Aragón – Campezo. The shopping mall should be just to your right!
Cost: Whatever your heart desires.
5. Enjoy art at Fundación Juan March
Calling all art lovers: the masterpieces at the Fundación Juan March are simply indescribable, so why not come and have a look for yourself?
The Fundación Juan March is a hub for both traditional and contemporary art, being a cultural center for showcasing a wide range of art exhibitions, concerts, and performances.
Directions: The metro is the fastest way to reach Fundación Juan March! Simply take the Metro Line 8 from any of the airport's terminals and alight at Colombia station.
You'll then ride a bus that passes by Ecuador until you reach the Núñez De Balboa stop.
Cost: Free for exhibitions and concerts, but some events may require tickets. Have a look at the official website for more information.
6. Relax in El Capricho Park
El Capricho Park is the perfect place if you want a peaceful escape from the hustle and bustle of Madrid (and if you're craving a bit of privacy).
With its beautiful gardens, sculptures, and serene atmosphere, this park is an absolute gem that you should definitely visit during your short layover.
Even better, the park is just a stone's throw away from Parque Juan Carlos I, so you can explore both places in one go!
Directions: Visiting El Capricho Park means you'll have to take the same bus that passes by Parque Juan Carlos I — the one heading to Canillejas.
Get off at Avenida Logroño-Jardines De Aranjuez and walk a short distance to the park.
Cost: Free.
7. Explore Castillo de la Alameda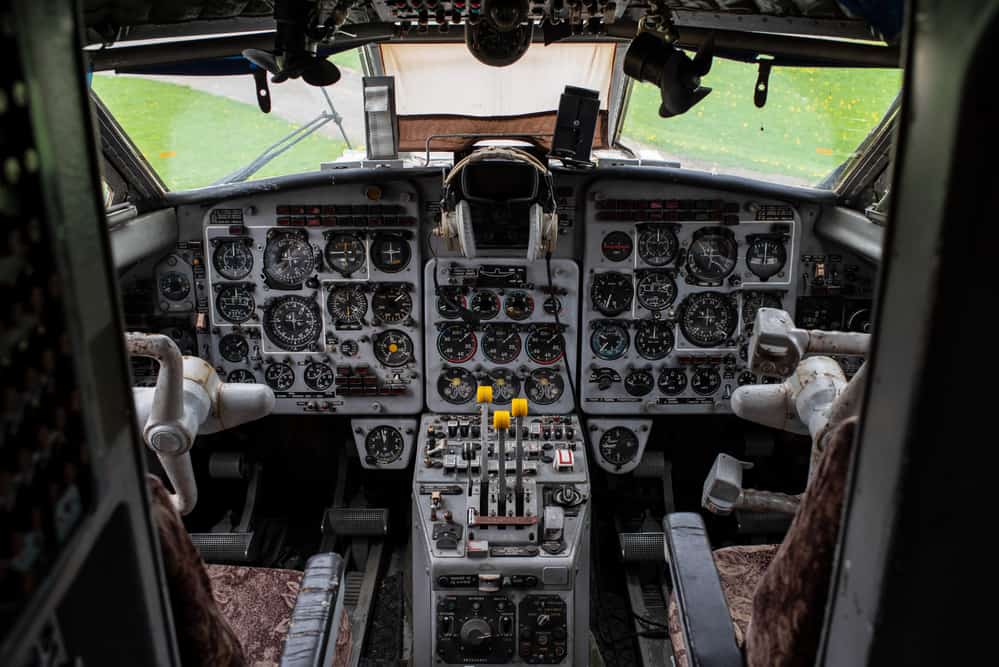 Feeling fancy or just wanting to enjoy something historical? If so, exploring the Castillo de la Alameda is like stumbling upon a time machine to the past!
This 15th-century castle offers a glimpse into Spain's rich history and features marvelous medieval architecture, panoramic views, and even the occasional event — if you're lucky.
Directions: The airport and the castle are near enough to be connected by bus. Take the bus bound for Canillejas and alight at Avenida Logroño-Alameda De Osuna!
Cost: Varies based on event participation.
8. Visit the Ciudad Deportiva de Valdebebas
If you're a football enthusiast, the Ciudad Deportiva de Valdebebas (also known as the Ciudad Real Madrid) is an absolute must-see!
Easily accessible by taxi or public transport, the Ciudad Deportiva de Valdebebas offers you a glimpse into the world of professional football – allowing fans to witness where the magic happens behind the scenes.
Directions: Aside from a taxi, the Cercanías is also a suitable option for visiting the Ciudad Real Madrid! Just take either Cercanías Lines 1 or 10 and alight at the next stop, Valdebebas.
Cost: Guided tours may have fees.
9. Discover Real Madrid's training ground
Want to get an even closer glimpse into the football action? You have to visit Real Madrid's training ground!
Guided tours of the training ground offer an inside look into the world of this football institution, revealing insights into the club's history, achievements, and the training regimen of its players.
The Real Madrid training ground is also located within the Ciudad Deportiva de Valdebebas, so you might as well drop by here as well!
10. Explore the Aviation Museum (Museo del Aire)
Soar through history at the Aviation Museum (Museo del Aire)! Although this museum is a bit further than the other places on this list, it's still a place you won't want to miss.
If you're an aviation fan or simply interested in flight, the museum offers a rare and extensive collection of aircraft, artifacts, and exhibits that tell the tale of how aviation has evolved throughout the years.
Directions: Museo del Aire is at the far end of Madrid, so you're in for a journey to get there! From the airport, ride the metro until you reach Nuevos Ministerios.
You'll then transfer to the Metro Line 10 and travel all the way to Cuatro Vientos. Note that you will still have to walk some distance from the station to the museum!
Cost: Free admission, with potential charges for guided tours.
11. Experience racing at Karting Carlos Sainz
Who says layovers just have to be about slow-paced activities? If you're craving some adrenaline-fueled adventure, head on over to Karting Carlos Sainz!
Release all that pent-up energy at this go-kart facility and enjoy the thrill of racing on its tracks. Trust me: you'll get your heart pumping in no time.
Directions: Ride the metro to Nuevos Ministerios and transfer to Line 6 bound for Puerta del Ángel station. From here, it's about a one-kilometer walk to the venue. Allot about an hour for the trip!
Cost: Varies based on the type and duration of racing. You can have a look at prices here.
12. Relax by Juan Pablo II Park's lake
Like many of Madrid's parks, Juan Pablo II Park is also a tranquil retreat that offers a soothing escape from the airport's bustle!
Just a short distance from the airport, this park openly invites you to revel in the peacefulness of nature and bask in the beautiful views that surround you.
Directions: Take the Metro Line 8 until Feria de Madrid, then ride a bus that passes by the park.
Cost: Free
13. Play golf at Olivar de la Hinojosa Golf Club
Golf lovers can tee off at Olivar de la Hinojosa Golf Club, a renowned golfing destination located near Barajas. This club is the perfect setting for a relaxing game with its well-kept greens, challenging fairways, and peaceful atmosphere. And because it's near the airport, you don't have to hurry for your next flight!
Directions: From the airport, ride the Metro Line 8 until you reach Feria de Madrid station. The golf club is only a short walk away!
Cost: Green fees vary. Check the club's official website for pricing.
14. Visit the historical town of Alcalá de Henares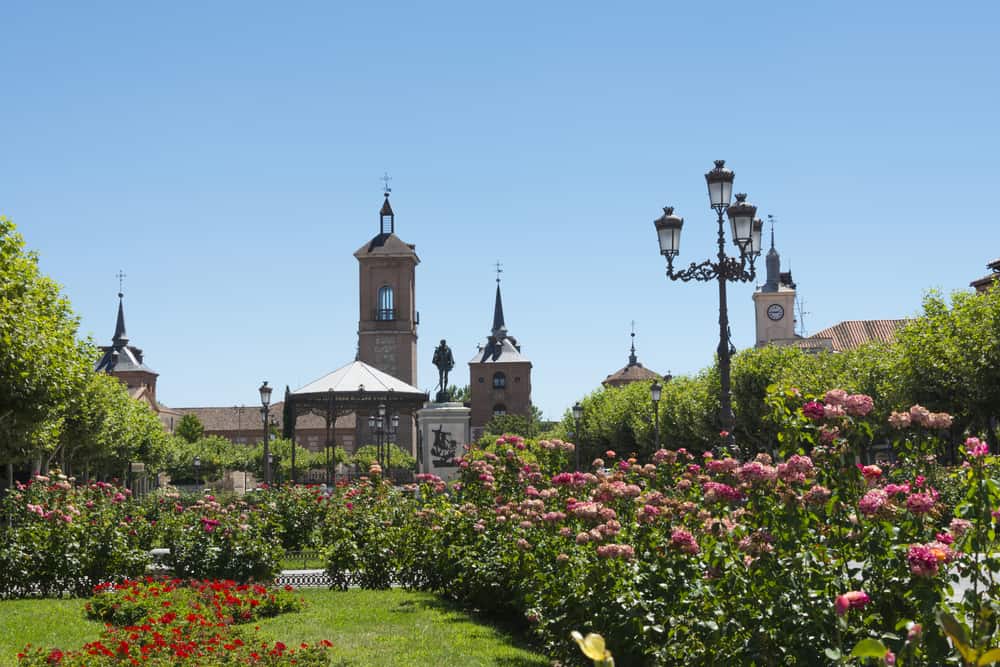 If you have a bit more time, consider taking a short trip to Alcalá de Henares. This UNESCO World Heritage site is known for its well-preserved medieval architecture and is the birthplace of famous writer Miguel de Cervantes.
Directions: Using the Cercanías network is one of the best ways to reach Alcalá de Henares. From Madrid Airport Terminal 4, take the train to Chamartín station.
You'll then transfer to either Cercanías Lines 2, 7, or 8, and ride all the way out to Alcalá de Henares station.
Cost: Varies based on activities and attractions. You can find out more information here.
15. Explore the beautiful gardens of El Capricho
For a dose of natural beauty, explore the beautiful gardens of El Capricho! With its blooming flowers, soothing fountains, and exquisite landscapes, these beautiful gardens are a truly enchanting way to spend your brief stay in Madrid.
Cost: Free.
Safety Concerns for Travelers near the Airport
While you might want to make the most of your short layover and explore the things you can do near the Madrid Airport, safety always comes first!
We encourage you to take the following advice into account to ensure your experience in Madrid is safe, seamless, and enjoyable.
Keep Belongings Secure and within Sight: Make it a habit to keep your belongings secure and within your line of sight at all times.

Use backpacks or crossbody bags that guarantee your belongings can be kept in front of you to minimize the risk of any potential theft.
Beware of Pickpocketing in Crowded Areas: Like any busy city, Madrid is no stranger to pickpockets. Make sure to remain vigilant and keep your valuables safe, especially in congested areas and popular tourist destinations.
Avoid Displaying Valuable Items Openly: Avoid displaying valuable items openly, such as jewelry and expensive electronics. As much as possible, keep them securely in your bags or stored within your checked-in baggage.
Use a Money Belt or Hidden Pouch: Consider using a money belt or hidden pouch to safeguard your cash, travel documents, and other essentials.
Stay Aware of Your Surroundings: Always remember to stay aware of your surroundings. You never know when or where bad things could happen – so stay vigilant!
Trust Official Transportation Options: Choose official modes of transportation like authorized taxis, well-known ridesharing services, or public transportation to make your way around Madrid.

You want to make sure that you're getting to and from places safely, so always opt for official transportation options to avoid falling victim to unofficial operators.
Don't Share Personal Information with Strangers: While striking up conversations with fellow travelers or locals can be enjoyable, don't share your personal information with individuals you've just met. Maintain a healthy level of caution to protect your privacy.
Stay In Well-Lit and Populated Areas: Exploring a new city at night has its joys and wonders. However, if you want to go exploring at night in Madrid, choose well-lit and populated areas. These areas provide better security and enhanced visibility.
Use Locks on Luggage and Bags: Securing your luggage and bags with locks can deter unwanted access to your belongings.
Don't Leave Bags Unattended: Don't leave your bags unattended, even for a brief moment. Unattended belongings attract unwanted attention, so keep your bags with you at all times.
FAQs
What can you do on a long layover at Madrid airport? 
Plenty! This article covers what you can do on a short layover, so if you're hanging around for longer, you can cover even more activities. 
Consider venturing out to see sights such as the Royal Palace, the Plaza Mayor, and more.
How close is Madrid airport to the city?
Madrid Airport is located approximately 15 kilometers from the city center, and traveling to the center from the airport can vary depending on which mode of transport you take. 
Pro tip: Using public transport is a quick and speedy option, especially since it covers the whole city!
Can I leave Madrid airport during a layover?
Yes, you can leave Madrid airport during a layover, and we certainly recommend that you do so! 
Madrid is an irresistible city with a rich culture, making it such an inviting place to visit. Even for just a short time, Madrid has plenty to offer – so go out there and get exploring!
Do I need a visa for a layover in Madrid?
This will depend on your nationality and the duration of your layover. Some nationalities may be eligible for a transit visa exemption, especially those who are EU citizens. 
However, regulations vary, so it's important to check with your airline in advance.